OUR PHILOSOPHY
The instructors in our dojo are totally dedicated to teaching karate in the tradition of the old Okinawan masters. We view karate as an effective means of self-defense, but more importantly, as a philosophy in which to develop the body, mind, and spirit to their maximum potential. To us, the character development, mental and physical discipline, and self-reliance are just as important as the development of fighting skills.
OUR SYSTEM OF KARATE
The system of karate that is taught in our dojo is Okinawan Shorin-ryu karate as developed hundreds of years ago in Shuri, Okinawa. It is assumed that 80% of all karate systems in the world today were derived from Okinawan Shorin-ryu karate. This classical system of karate uses both hands and feet for a well-rounded system of self-defense. Shorin-ryu is a fighting system of karate with self-mastery as its primary goal and practical self-defense as its primary aim. The Hanshi, or "master instructor", of our Shorin-ryu Kensankai karate is Doug Perry, 9th degree black belt. Sensei Doug Perry has dedicated over 60 years of his life to the study of karate-do. His exemplary personal example, knowledge, and insistence upon "pure" karate are an inspiration to all true martial artists.​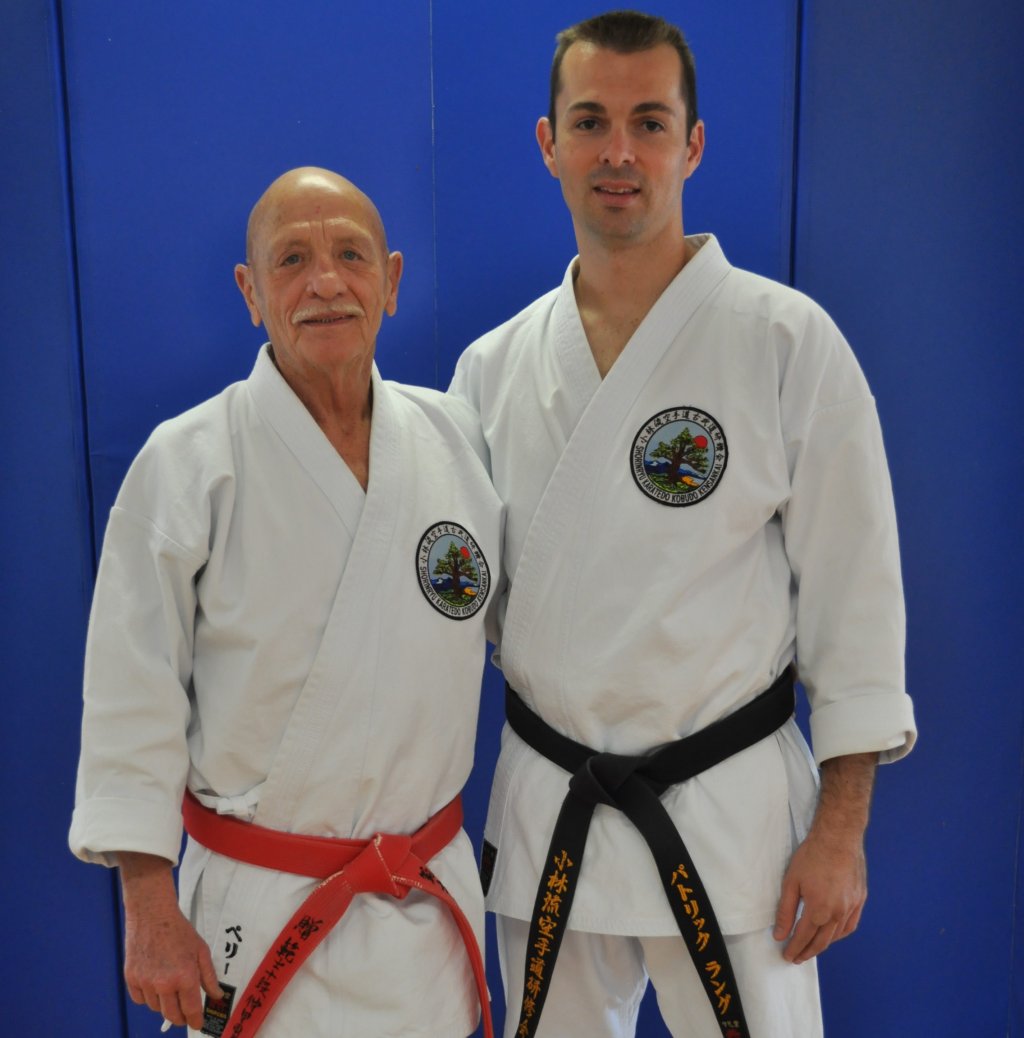 HEAD INSTRUCTORS
Hanshi Doug Perry- 9th Dan
Doug Perry is a retired US Marine Corps Major with 60 years of karate experience. He is a decorated veteran including awards such as the Purple Heart and the Meritorious Service medal. His karate accomplishments include several state, regional, and national titles. He opened a dojo in Hendersonville in 1983 and after 30+ years he passed on the management of the school to his student Patrick Lang.
Sensei Patrick Lang- 5th Dan
Patrick Lang began training karate at a young age. Through consistent devotion and training he was able to win state, regional, and national championships by age 12. He graduated from college in 2003 and ran his construction company PML Builders for over 10 years. After 25 years of uninterrupted training, and in connection with Hanshi Perry's retirement, Lang humbly accepted Perry's choice to take on the Shorin-ryu Kensankai home dojo. Lang's main goal is to preserve and continue training and teaching with the principles and philosophies established by Hanshi Perry and his predecessors in hopes of retaining the quality of Shorin-ryu Karate.
​
We of the Okinawan Shorin-ryu Karate and Kobudo Dojo humbly appreciate your interest in our dojo and karate-do, and if you desire, and qualify,
we welcome you to study with us in the true spirit of karate.